About Us
Classic Flooring has been serving southern Maine for over 25 Years. We specialize in flooring and bring to you an extensive collection of Carpet, Oriental rugs, Vinyl, Ceramic tile and Hardwood.
Our knowledgeable and experienced sales staff will assist you in finding the right floor for your project, budget and design needs. Quality customer service comes first with our staff and you can be sure that your shopping experience will be one that is easy and enjoyable.
We carry the most current flooring styles and designs in all price ranges. Our huge warehouse and showroom of over 25,000 Sq.Ft enables us to sell less than the Big Box stores with 10 times the selection.
Come in today and see how Classic Flooring can help you with your next flooring project!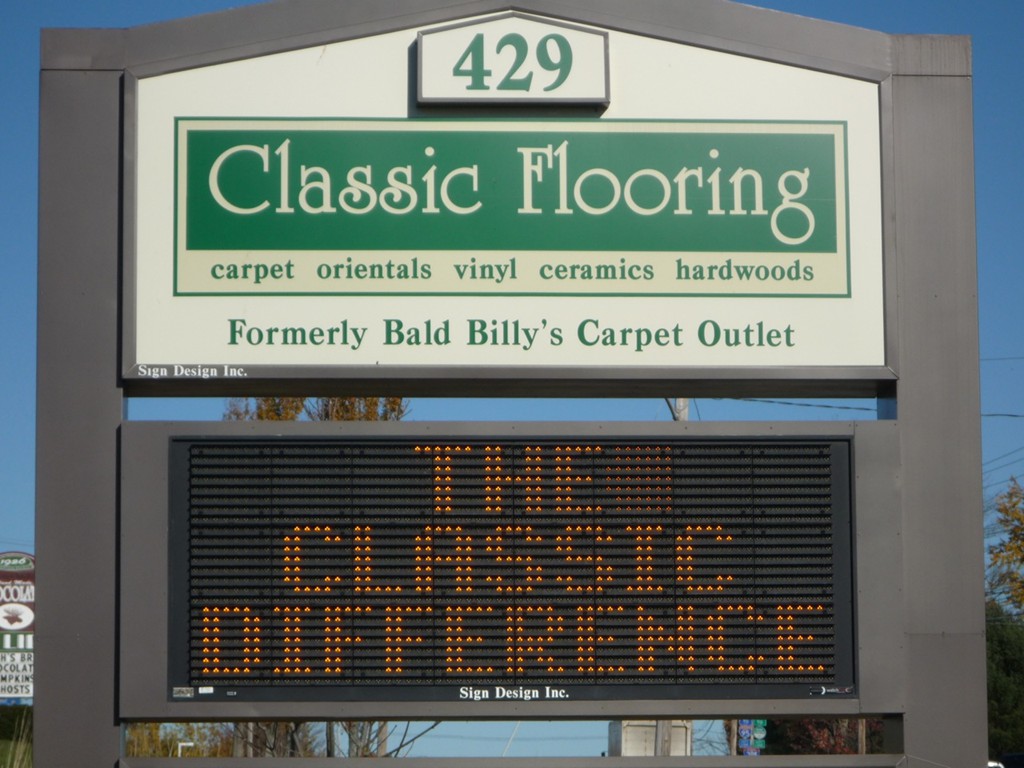 Here's what people are saying about Classic Flooring
To Classic Carpets,

I am very pleased to say that 113 Rabbit Chase is finally back together. The installers from Classic Carpets worked hard yesterday to finish all the affected areas in one day. Now Candace and I just have to "move in" again after transporting almost everything to the garage so it was out of the way.

I'm not sure if you are often in contact with the contractors who did the repairs, but please give them my thanks. When I was away with my job they were willing to work around Candace's night shift schedule. The contractors whom I did have contact with when I was around were always professional and courteous.

It is unfortunate that the repairs took so long to be completed, but I understand the insurance world is a slow one to navigate.

Feel free to pass on the good news to the property owners as well. I'm sure all parties involved hope that this is the last and only time anything like this happens.

Sincerely,
The selection & choices Classic has is spectacular. I compared prices & Classic had the best. Their installers showed up just when they said they would; they worked fast & did a perfect job.
Over the past many years we have built & remodeled 100's of homes & businesses. Classic Flooring always figured into the mix because of their selection, their easy to work with, they have an excellent installers & of course they give us great prices which helps us stay on budget.
I can't say enough nice things about the people who helped me with my purchases at Classic Flooring. They knew exactly what I was looking for at the price I was looking to spend.
The ceramic tile on our kitchen floor is from Classic Flooring. The carpet going up the stars to the 2nd floor landing is from Classic, as are the carpets throughout our offices. The oriental in the living room is from Classic. Need I say anymore...When it comes to the flooring in our home it's all about Classic.