Welcome to Carpet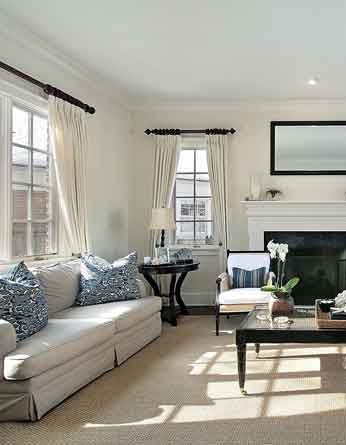 Welcome home, and to the world of carpet.
Home. It's the most welcoming, most comforting and most defining place in our lives. Plinius, the Roman historian, was right when he said "Home is where the heart is." Your home is where dreams are shared, families are created, relationships mature – where life happens.
Here on our website and in our store, we celebrate the home.
Our goal is to provide you with quality carpet products that offer a positive and lasting effect on your home. Products that beautify your home, enhance décor, meet your specific comfort, performance and budget needs, and stand the test of time.
To help achieve our goal, we've created a library of carpet knowledge, style choices, shopping tips, buying considerations and maintenance dos and don'ts. It's all conveniently contained in this section of our website.
If carpet is a possibility in your home, you've come to the right place.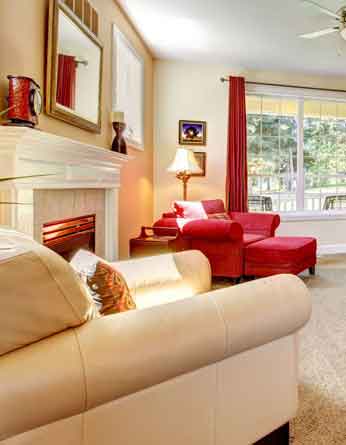 Carpet is a historic and elegant choice.
Modern carpet traces its roots to ancient times, when cultures passed hand-tying and knotting skills from generation to generation.
The Sixteenth Century brought merchant adventurers and explorers home to Europe and with them the awareness and desire for rich textiles and rugs from the East.
It wasn't long before the appreciation of textile floor coverings took off, came to America, and became one of the most fundamental and beautiful parts of our modern home interior.
The beauties of carpet are many and varied.
Carpet is still the most popular flooring choice for many of your friends and neighbors.
After all, it's comfortable, generally easier to install and replace than other floor coverings, offers great value as well as more fashion options in color, pattern and textures than any other floor covering option.
Carpet offers you more warmth, softness and is much quieter than any other floor covering.
With a wide range of styles, colors, patterns and textures to choose from, carpet is an excellent option for any home décor. Carpet is also versatile, allowing for smooth transitions to most other flooring products. From traditional to transitional, from casual to formal, you can always find a carpet that will compliment your style and lifestyle and give you years of warmth and beauty.
Count on us to simplify and clarify carpet's many advantages.
Carpet adds warmth and is soft under feet and easier on children's knees.
Carpet is much quieter than hard surface floors.
Carpet comes in a wide variety of colors, tones and hues.
Carpet is easy to decorate with and offers many patterns and textures allowing it to be the focus of the room or the perfect foundation for your furniture and accessories.
Carpet can be installed in any room in your home, and requires little or no subfloor prep, unlike many hard surface installations.
Carpet is an excellent value.
Without a doubt, home is "where the heart is."
If carpeting may be a possibility for your home, and feet, we invite you to learn all you need to know in the other carpet sections here, and at our floor covering store.
Whichever you choose, welcome home.