Stone Maintenance
It pays to maintain your flooring.
Sure, a well maintained home is a source of pride and sense of achievement. That alone can be reason enough to devote time and energy to regular upkeep.
Floor coverings are a major part of a home, impacting interior beauty, comfort and livability. So it stands to reason that they be included on your home maintenance "to do" list.
So read on and learn the many ways you can maintain your stone flooring investment, both now and tomorrow.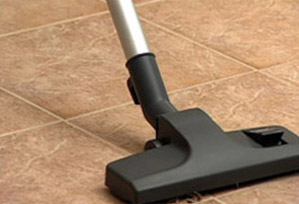 In today's world you have to fight dirty.
Sand, dirt and grit do the most damage to natural stone surfaces due to their abrasiveness.
Floors should be dust mopped frequently using a clean, non-treated dry dust mop or broom.
A vacuum cleaner can be very helpful, especially on textured floors, but it needs to be in good condition and have no beater bar, so as to avoid scratching your beautiful floor.
Vacuum cleaner attachments are also useful for hard to reach areas.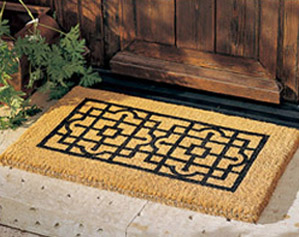 Be preventative. Walk-off mats or area rugs on either side of exterior entrances will help collect loose dirt before it reaches your stone floor.
Make sure that the underside of the mat or rug has a non-slip surface.
These mats need to be kept clean, as well. So shake, shake, shake!
Some dos and don'ts your stone floor will appreciate.
Lightly damp mopping your natural stone floor will help keep it looking beautiful for life.
We and your floor's manufacturer can suggest specialty products designed for use on your stone floors. These are highly recommended.
Always blot spills immediately. A neutral pH detergent or pure soap, such as Liquid Ivory, and warm water, can be used for spills or periodic complete cleaning.
Be sure to rinse the floor thoroughly and dry the surface with a soft, clean cloth. Too much cleaner or soap may leave a film and cause streaks. Change your rinse water frequently.
Do not use products that contain lemon juice, vinegar or other acids on marble, limestone or travertine.
You should avoid using products that contain abrasive cleaners, cleansers (dry or soft) or any ammonia-based cleaners on any stone. These products will dull its luster.
Also, do not use retail grout cleaners, scouring powders or bathroom tub and tile cleaners on your stone.
For heavens sake please don't mix bleach and ammonia; this combination creates a toxic and lethal gas.
To remove algae or moss from your stone in outdoor pool, patio or hot tub areas, flush with clear water and use a mild bleach solution.
And a few final reminders.
You should know that once your natural stone is installed it is your responsibility to properly maintain caulking in heavy water-use areas to prevent damage.
Additionally, it's best to take care when moving heavy objects across your stone floor to avoid scratching or chipping.
Cover furniture and table legs with protectors to guard your floor against damage.
Remember that each stone has its own level of porosity which makes some stone floors more susceptible to staining than others.
So, based upon your lifestyle and the type of stone you choose, sealing your stone may be an option to consider.
We recommend that the sealing be performed by a reliable professional. Ask us for help in this matter.
Consistent upkeep and periodic professional maintenance will keep your stone flooring beautiful, inviting and durable for years to come.
Depend on us to deliver complete, dedicated customer service during your stone shopping experience and outstanding, professional installation later.
We hope that the information we've provided here leads you to a clearer understanding of how to maintain stone and underlines the fact that well cared for stone flooring can help make your home.