Welcome to Area Rugs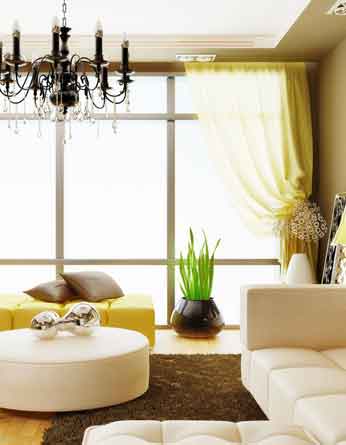 Welcome home, and to the world of area rugs.
Home. It's personal, universal and magical. It beckons and welcomes, soothes and satisfies.
Here on our website and in our floor covering store, celebrate the home. Because home is where dreams are shared, families are created; relationships mature – where life happens.
That's why our goal is to provide you with quality area rugs that offer a positive and lasting effect on your home. Products that beautify your home, enhance design and décor, meet your specific comfort, performance and budget needs, are easy to care for, and stand the test of time.
To help achieve our goal, we've created a library of area rug knowledge, style choices, shopping tips, buying considerations and upkeep do's and don'ts.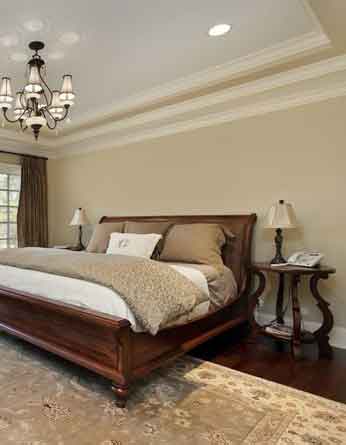 Like the "Magic Carpet" of myth and fable, area rugs truly can transport you, your houseguests and friends.
They can transport your rooms from ordinary to extraordinary.
In fact, the fastest way to change a mood or character of a room is to add an area rug.
Using the appropriate underlayment, area rugs can go on top of any kind of flooring, usually with dramatic, magical results.
Area rugs can transform and translate.
The right color and texture area rug can transform your room from plain to passionate.
The correct pattern and placement can translate your style into a language all can understand.
A fabulous area rug can make a unique foundation or starting point around which your entire room's décor can be coordinated. The rug becomes your design centerpiece.
Or, the right area rug can deliver a colorful finishing touch; complete your room's décor as a flooring punctuation point. An exclamation point!
You can also use area rugs to define a space.
For the now popular open floor plans, an area rug can create a conversation area, designate an eating space, welcome one into a foyer or usher your guests down a hallway.
Area rugs also offer you other unique capabilities.
They are the only flooring product that you can install, then pick up and move. Change them season to season or as your style changes.
Area rugs offer you softness, warmth and sound absorption on hard flooring surfaces such as stone and wood.
They add another layer of design, luxury and warmth when laid on top of wall-to-wall carpeting. Bare feet will welcome it.
And the cost spectrum of area rugs is just as wide and varied as the rugs.
Area rugs can be very inexpensive (cotton and synthetic) or phenomenally expensive (ancient weaves) depending on the material used, how they were made and the degree of artistry or intricacy in their design.
Handmade wool, 100% silk or wool and silk Oriental or Persian rugs have been known to last hundreds of years and just seem to increase in value.
Relatively new are the "machine made" rugs, made with sophisticated design patterns on computerized looms that can mimic more intricate and labor intense handmade rugs at greatly reduced costs.
Because of the value these machine made rugs create, beautiful style, design and color is more affordable than ever before.
Area rugs are generally made out of wool, silk, (or a blend of wool/silk), olefin (polypropylene), or nylon, with some applications, particularly bath mats, made of cotton.
Wool and silk rugs dominate the high end of the market.
Heat-set olefin rugs look much like wool, are easy to clean, and are moderately priced in comparison to wool. They're a great compromise.
The bottom line is that there are braided rugs, cotton rugs, natural rugs, exquisite wool and silk Oriental rugs and magnificent Persian rugs.
They can be an investment that becomes your family heirloom and is passed down from one generation to the next, or they can be practical and fun design elements that move around to suit your mood.
If area rugs may be a possibility for your home, we invite you to learn all you need to know in the other area rug sections here, and at our store.
Whether you shop here or there, welcome home.