Welcome to Hardwood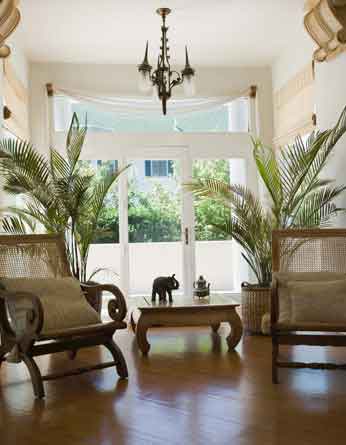 Welcome home, and to the world of hardwood.
Home. There's no place on earth that is more comforting, relaxing and assuring.
Here on our website and in our store, we celebrate the home and our goal is to provide you with quality hardwood products that offer a positive and lasting effect on your home.
Products that beautify your home, enhance design and décor, meet your specific comfort, performance and budget needs, are easy to care for, and stand the test of time.
To help achieve our goal, we've created a library of hardwood knowledge, style choices, shopping tips, buying considerations and upkeep dos and don'ts. It's all conveniently contained in this section of our website.
First off, if hardwood is a possibility in your home, you're certainly in good company. Hardwood has long been the choice of many homeowners.
In fact, it continues to be one of the most popular and fastest growing floor covering choices.
As a flooring product, hardwood offers many features and benefits to one of your most treasured possessions – your home.
Hardwood certainly answers the need for beauty. The timeless, elegant look of a hardwood floor can add warmth and character to any room.
In fact, the natural characteristics of wood add depth and a visual appearance that many other types of floors try to duplicate.
Rich, inviting hardwood floors are not only beautiful to live with, they can also add value to your home at resale time.
Plus, today, hardwood types, options and applications are more diverse and delightful than ever.
As the consumer demand for hardwood floors has grown so has the manufacturer's ability to produce better quality finishes and superior construction techniques.
The result of those advancements is that wood floors can now be installed throughout the home and over a wide variety of sub-floors.
If hardwood flooring may be a possibility for your home, we invite you to learn all you need to know in the other hardwood sections here, and at our store.
Whether you shop here or there, welcome home.