Welcome to Ceramic Tile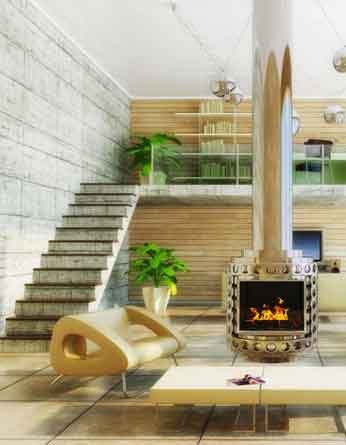 Welcome home, and to the world of ceramic tile.
Home. From the West Coast to the Eastern seaboard, the Canadian border to the Rio Grande, homes come in all shapes and sizes, every design and style.
Yet each one holds a special place in the hearts of those who live there.
Here on our website and in our store, we celebrate the home.
That's why our goal is to provide you with quality ceramic tile flooring products that offer a positive and lasting effect on your home. Products that beautify your home, enhance design and décor, meet your specific comfort, performance and budget needs, are easy to care for, and stand the test of time.
To help achieve our goal, we've created a library of ceramic tile flooring knowledge, style choices, shopping tips, buying considerations and upkeep dos and don'ts.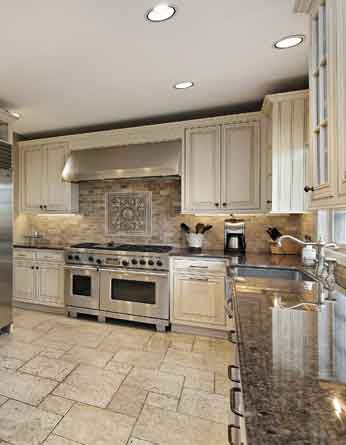 Something old but very new.
Ceramic tile has been around for centuries, and with today's technology manufacturers have created new design and application possibilities that were not available a decade ago.
If you have never lived with ceramic tile before or if it has been a long time since you have done so, you will be amazed at the wide selection of colors, sizes, shapes and new textures that are now available.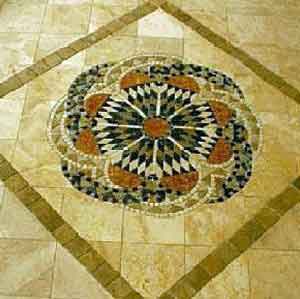 Natural ingredients make it naturally beautiful.
Ceramic tile is a natural product made up of clay, a number of other naturally occurring minerals, and water.
Glazed ceramic tile has a ceramic coating applied to the tile body, which gives the tile its color and finish. Glazed ceramic tile is the natural choice for your interior floors and walls.
And there's logic to glazed ceramic, through these numerous qualities.
Durable - a properly installed ceramic tile will outperform and outlast nearly any other floor covering product created for the same application.
Easy care – and that's for you, right? Glazed ceramic tile resists stains, odors, and dirt and can be cleaned up with a damp mop or sponge or common household cleaners.
But don't forget the grout. Keeping your grout dirt free requires regular cleaning and periodic professional cleaning.
Ceramic tiles are essentially a low-maintenance material. However, even glazed tiles are somewhat porous, and require care and attention, especially in heavy traffic areas.
In our Ceramic Tile Maintenance segment we'll share ideas on how to keep tiled surfaces looking their best, and performing well for you year after year.
Scratch resistant - Grade III and Grade IV glazed ceramic tiles are extremely resistant to scratching and you never have to worry about a cut or tear like you do with some other types of floors.
Environmentally friendly - ceramic tile is manufactured using natural materials and does not retain odors, allergens, or bacteria.
Beautiful and versatile - modern ceramic manufacturing technology has created virtually an unlimited number of colors, sizes, styles, shapes and textures that will add rich beauty and character to any room's decor.
Fire resistant - ceramic tile doesn't burn nor emit toxic fumes. Even hot kitchen pans or skillets will not scorch or melt the surface of glazed ceramic tile. That can be a comfort when you're actively preparing food.
Water resistant - most glazed ceramic tile has a dense body that permits little or no accumulation of moisture. This means spills from common liquids found in a kitchen are not a big concern.
In summary, ceramic tile is a practical, functional choice for your floor that offers you a unique opportunity for self-expression because of its beauty, flexibility and design potential.
Ceramic tile exhibits a versatility of colored glazes and decoration, and can range from simple terra cotta tiles to highly decorated individual ceramic tiles creating intricate mosaics. Your choices are almost endless.
But whether it be a simple layout, or a decorative patterned design, ceramic tile is important in defining the character of the home.
Their simple geometric design make ceramic tile easy to design into different sized spaces and in a diverse range of home styles, and explains much of the popularity of ceramic tile throughout history.
The extensive range of colors, textures, sizes and styles will allow you to reflect your personal style, to create a living space that is a true reflection of you and your lifestyle.
Or you can opt for an understated look with more universal appeal, which will help add value to your home.
If ceramic tile may be a possibility for your home then we invite you to learn all you need to know in the other ceramic tile sections here, and at our store.